The Hassle-Free StareCasing Overlay System in Wallingford, CT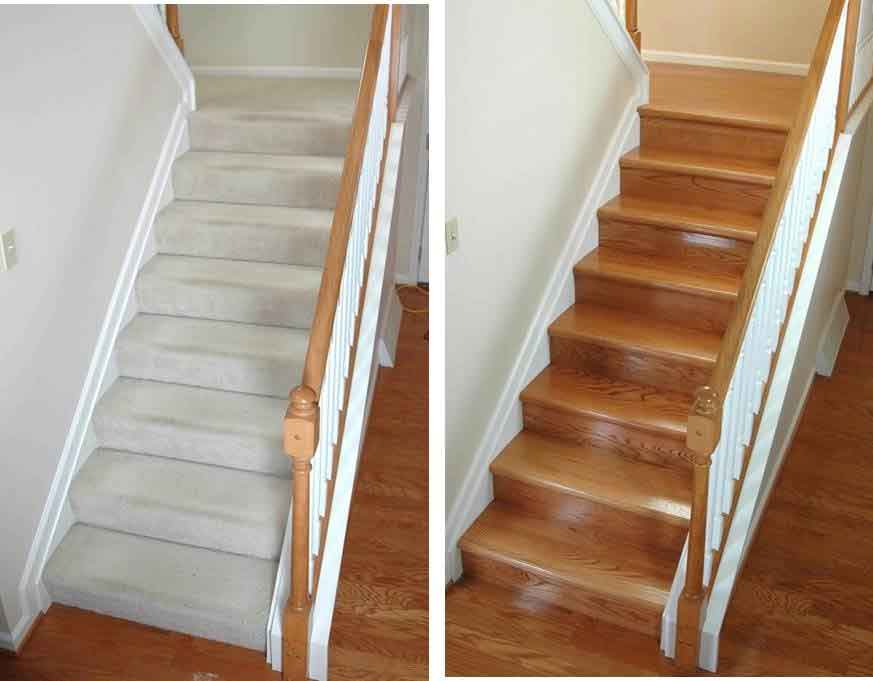 Do you have a staircase that's looking a little worse for wear? Don't settle for less than the beauty you deserve. With our StareCasing overlay system in Wallingford, CT, you can have a beautiful hardwood feature that's easy to install and available in a variety of colors. Colonial Flooring America offers this transformative product alongside help from insightful flooring professionals, giving you the freedom to make any room with stairs fit your design vision.
What makes this system so exceptional? It offers a near-instant, authentic hardwood look for your existing staircase. You can:
Measure and Cut with Ease
Fit to Your Stairs without Worry
Match Our Wood to Your Décor


Solving drab and a dated stairway with eye-catching stairs
As time moves on and home trends change, it's important to update your space to suit your needs. The StareCasing Overlay System offered by Colonial Flooring America allows you to transform your drab and dated stairway without a messy and disruptive process. You save on the cost of a complete replacement and get genuine hardwood stairs with a quick and smooth installation process.
Compared to having an entire area of your home out of commission while new steps are constructed, this innovative overlay keeps more time in your schedule, more money in your pocket, and more style in your stairs. This is especially useful if your old stairs still function well enough, but don't quite have the look you desire.
Whether you've outgrown an old style or inherited stairs you would never have picked for the space, you aren't constrained to a traditional hardwood flooring installation process when the time comes for an upgrade. Instead, you can get precisely the design you want. Contact Colonial Flooring America today for a consultation, eye-catching stairs, and professional installation.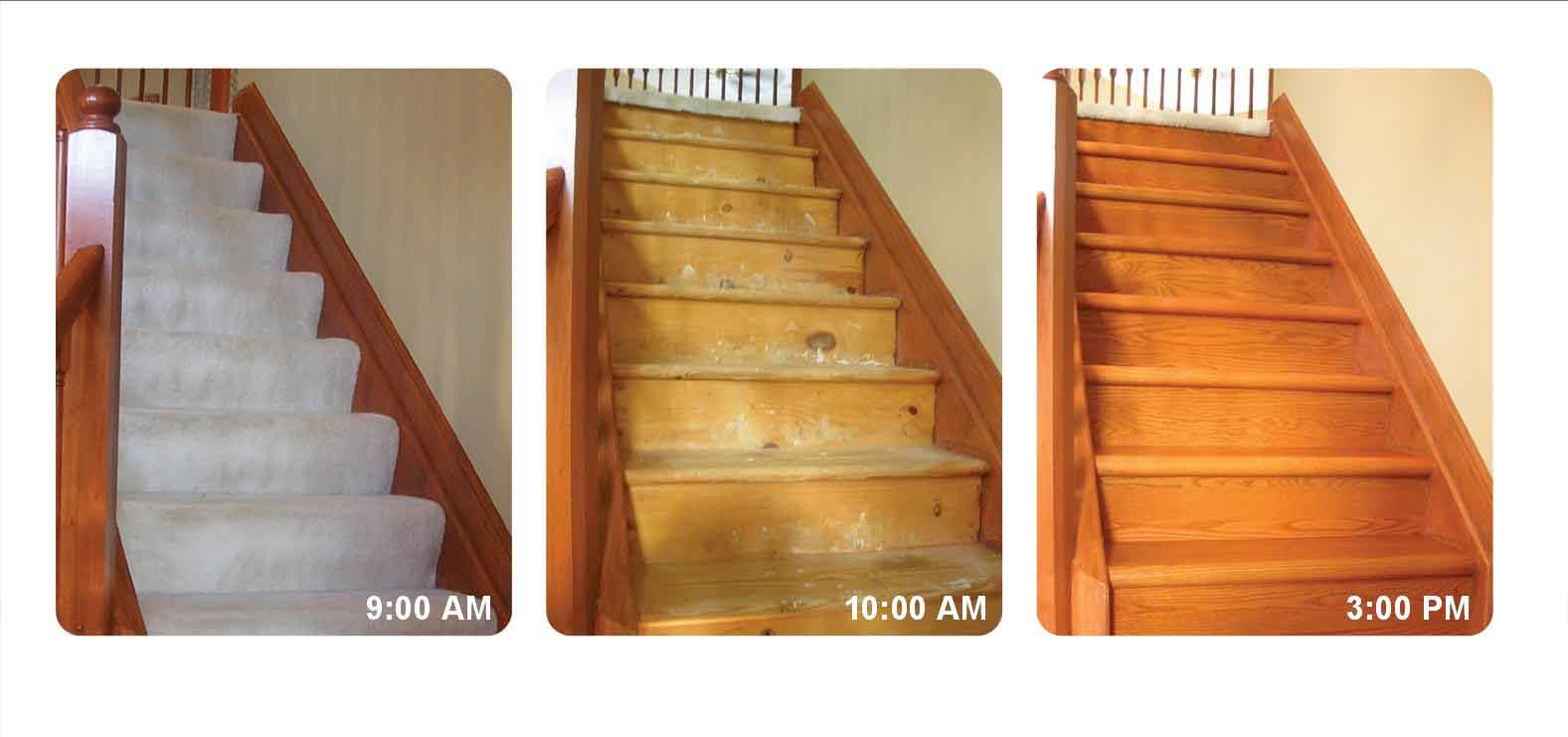 No Guesswork--Just Eye-Catching Stairs
It shouldn't take weeks of trial and error to create your ideal stairs. On its own, our offered StareCase system cuts down on confusion with its patented tread and riser overlays, which are designed to fit any existing steps like a glove. All you have to do is measure, cut, and install to enjoy hardwood that enhances the appearance and value of your space.
On top of that, we have experienced staff available to help you take advantage of the StareCasing overlay system. Leveraging expertise gathered over the course of extensive careers in the flooring industry, they'll provide all the assistance you need to understand the advantages of this unique home improvement opportunity.
The best part? You can extend your project with even more value when you turn to our team for help with matching hardwood floors or wood-look options. When you visit our showroom, you'll find everything you need for a comprehensive and cohesive transformation that makes your home as beautiful as it is comfortable.


The StareCasing Hardwood Overlay System

Contact us today for help elevating the look of your stairs with this incredible overlay system. We proudly serve Wallingford, CT, and the surrounding areas.