Update Your Living Spaces with Our Home Remodeling Services in Wallingford, CT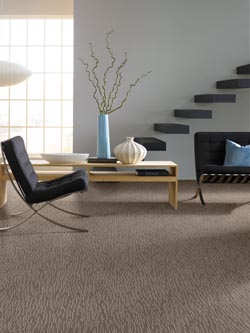 Is it time to steer your interior in a new and exciting direction? Visit Colonial Flooring America and get the resources you need to improve the look, feel, and value of your property. We facilitate home remodeling in Wallingford, CT. When you visit our showroom, you will find the right materials and guidance to start your bathroom, kitchen, or living room remodeling project with confidence. Explore your creative options and arrange a consultation with our team—we're with you at every step.
Living Room Remodeling Made Simpler
As one of the most-frequented areas in the home, your living room plays a significant role in entertaining guests and making your daily life more relaxing. When you have ideas for your living room, come to us and plan your project with confidence. We can help you transform your common areas into a distinctive space.
View samples from our flooring catalog, and pick the products that match your home's aesthetic. Better yet, we have materials that can accommodate your lifestyle. From resilient waterproof flooring to elegant hardwood planks, you will find what you need here.
Each of our flooring types is available in a variety of colors and textures. Hands down, it's easy to find the right flooring products which coordinate with your furniture, wall color, light fixtures, and more.
At our flooring showroom, we let our selection speak for us. We have teamed up with well-known manufacturers to offer a variety of products from trusted brands. Our quality remodeling materials offer strength and striking visual appeal, ensuring picture-perfect results that will last.
Redefining Your Kitchen and Bathroom
You use the kitchen and bathroom every day. By enhancing their look and feel, you make a smart investment that will improve your daily routine and your home's resale value. When it's time to rethink these spaces, you can always come to us. We offer a vast selection of kitchen flooring and bathroom flooring.
Our product lineup is specially arranged to emphasize durability while maintaining a striking visual appeal. You can even complement your selection with tile backsplashes, which will further reinforce the beauty and strength of your interior.
Revitalizing Your Hardwood Floors
If your home has hardwood flooring, you are already enjoying its natural splendor and everyday dependability. When your hardwood has become worn or damaged, there is no need to commit to an expensive replacement project! Let us make your flooring look and function like new with wood floor refinishing services. We'll send professional floor technicians to strip, sand, and refinish your flooring.

Contact us to arrange a consultation for your home remodeling project. Our showroom proudly serves homeowners throughout Wallingford, CT, including Meriden, North Haven, Hamden, Cheshire, and the surrounding areas.