Hardwood Flooring in Wallingford, CT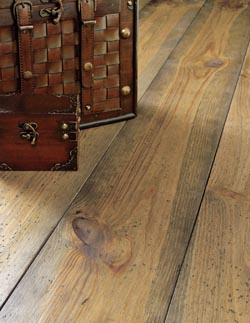 Make your dreams of a home filled with warmth and character a reality by choosing from our stunning collections of hardwood flooring in Wallingford, CT. This natural alternative to manufactured flooring is a great way to demonstrate a high level of sophistication and style. And with our competitive hardwood flooring prices, the time is now to make your home the place you have always dreamed of.

Discover the world of options that open up to you when you add hardwood floors to your design plan. Natural hardwood works particularly well with almost any type of design theme you may have in mind. As part of our comprehensive approach to customer satisfaction, we also offer you professional hardwood flooring installation. We work with some of the most reputable contractors in the area, and you get the flooring you want according to your schedule.

With the right installation process, your new flooring can serve you well for decades. For a seamless surface that is easy to clean and refinish, our solid hardwood flooring is the solution. You get the flooring that fits your approach to life when you take advantage of the full-service team at our flooring showroom.
Our Hardwood Flooring Prices Offer Significant Value
When you consider the major investment that is involved with natural wood flooring, you can't afford to cut corners by shopping at discount flooring outlets. At our store, we utilize the buying power that comes from our association with Flooring America, and we help you get the finest hardwoods available at a significant reduction.

Enjoy the modern and timeless look of your new wood floors. Our hardwood flooring prices help you transform your home from ordinary to extraordinary in no time!
Hardwood Flooring Installation You Can Count on
Protect the investment you have made in your new home flooring by teaming up with a group of our recommended hardwood flooring installation specialists. It takes a certain level of skill and creativity to get the most out of hardwood floors. With the wide variety of patterns and finishes available to you, it makes sense to work with one of the local subcontractors that we partner with.

When you consider the properties of natural wood flooring, it is essential that you have a hardwood floor installation that is done right the first time. We pair you with qualified contractors who have your best interests in mind. They take the time to ensure you have the requisite spacing needed to keep your floors from warping and cracking.

When homeowners invest in hardwood floors, they expect their new flooring to stand the test of time as a beautiful interior feature. Ask us about the simple routine maintenance that will keep your wood floors in excellent shape for years to come. If, however, your hardwood is showing signs of wear and tear, you don't have to purchase new flooring. By refinishing your hardwood floors, you can rejuvenate your flooring with a fresh and flawless finish. In many cases, wood floors may be refinished several times before they require replacement. Reach out to us if you are interested in our refinishing services.
The Stunning Look of Solid Hardwood Flooring
When average-looking plank floors just will not do for your home, take advantage of the unbroken surface that comes from beautiful solid hardwood flooring. This variety of flooring is easier to clean because it lacks the crevices and spaces that dirt finds to hide.

Solid hardwood is also more versatile than other types of plank flooring. If your approach to interior design should change in the years to come, just refinish and stain this surface again to fit your needs.

Contact us today to learn more about our financing options when you need hardwood flooring in your home. We proudly serve customers in Wallingford, Meriden, North Haven, Hamden, and Cheshire, Connecticut, and the surrounding areas.