Hardwood Refinishing in Wallingford, CT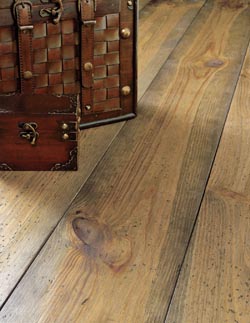 Make your floors shine like new again when you turn to the professionals at our local showroom. We offer a series of services for those looking to update their floors without installing new materials. With hardwood refinishing in Wallingford, CT, you will turn back the clock on your floors. Our experienced contractors are available to take on your hardwood sanding and staining services for every room.
Hardwood Refinishing Services
Does your home feature a heavy amount of carpeting? When you are ready for a change, you may be surprised by what lays underneath these floors. Many homeowners are delighted to discover that their original hardwood floors have been buried by carpeting and other materials by previous owners of their residence.
Original hardwood floors are a beautiful feature in a home. Not surprisingly, homeowners look to hardwood refinishing as a good alternative to ripping out the floor or covering it up with carpeting, laminate, or other flooring materials. Hardwood floors can be one of the most valuable resale assets of your entire house. However, these floors become worn over time without the proper care. By turning to us for your hardwood staining and sanding services, you will restore these floors to a stunning condition.
Breathe new life into your surfaces by working with us for your hardwood refinishing services. We follow the proper processes to take care of the worn down, stained, and scuffed up materials.
Hardwood Sanding & Other Processes
How does hardwood refinishing work? The first step in this process is to remove any existing adhesives, dirt, and debris from the area. This process is also recommended if your goal is to change the color of the wood or do away with heavy amounts of wear. By performing hardwood sanding, you will create a smooth surface for the stain and finish.
Our contractors use heavy-duty tools to sand the floors down to bare wood. Once the sanding is complete, we check the area to identify any damaged strips or planks. We follow this up with hardwood floor repair for any affected sections.
Looking to create an entirely new look for your floors? Hardwood staining is an easy way to make a dramatic change to the area. To provide a deep and rich finish, a minimum of three coats are applied. Our team is happy to help you select the right tint for your stain.

Contact us in Wallingford, Connecticut, to complete your hardwood refinishing services. We perform hardwood sanding and other services for customers throughout the area.